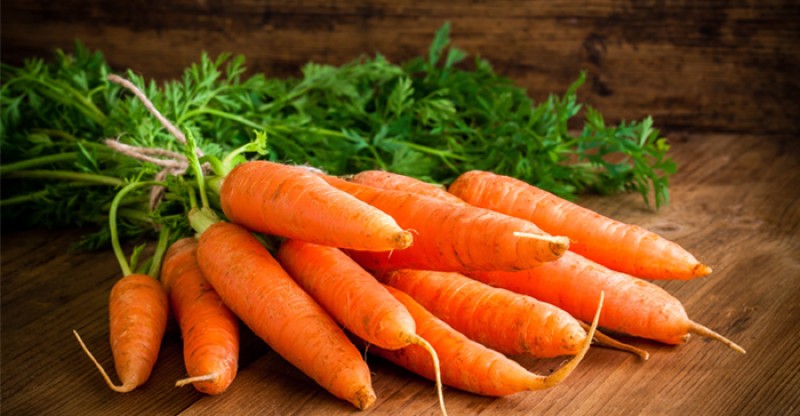 Buy 1 bunch (about 1-1/4 pounds) for 3 servings. Choose firm, clean, well-shaped, smooth carrots with a bright gold colour. Tops should be fresh and green.
Remove tops. Scrape or pare carrots thinly with a knife or scru well with a stiff brush. Leave whole, dice, cut into slices or strips, or shred.
Cook, covered, in 1 " of boiling, salted water. Boil gently about 5 minutes for shreds, 10 to 20 minutes for cut pieces and 15 to 20 minutes for whole carrots.
Serve hot with a sprinkling of parsley and season with salt, pepper, and butter or margarine, or serve with lemon butter, or with white sauce. Carrots may be mashed and served hot seasoned with pepper and melted butter or margarine.