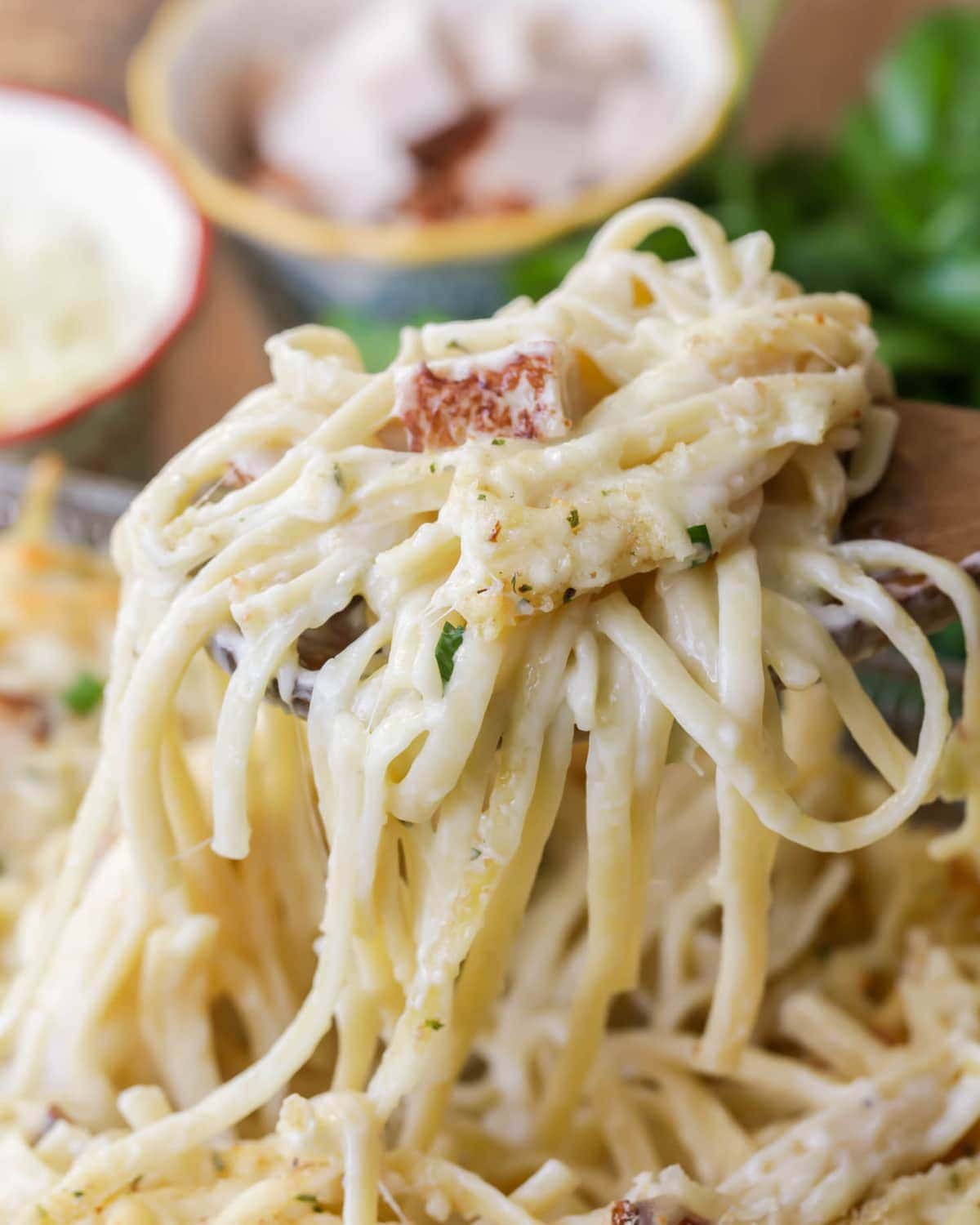 1/2 lb spaghetti, broken in 2" pieces
2 cups coarsely diced cooked turkey
4 tbsp butter or margarine
1/2 lb mushrooms, sliced
3 tbsp flour
1/2 tsp salt
1/8 tsp white pepper
2 cups chicken bouillon or stock
1 cup evaporated milk
1/2 cup breadcrumbs
2 tbsp melted butter or margarine
Cook the spaghetti in boiling salted water until tender. Drain and combine with diced turkey.
Melt 4 tbsp butter in saucepan and pan-fry mushrooms for 5 minutes. Push to one side and blend flour and seasonings in drippings. Add stock slowly and cook over low heat until thickened, stirring constantly. Stir in evaporated milk.
In a greased baking dish, arrange alternate layers of turkey mixture and sauce. Combine fine breadcrumbs with melted butter and sprinkle over spaghetti and turkey. Bake in a very hot oven 450F until brown and bubbling, 20-25 minutes.
Serves 6.