. . . one of my favourite vegetables . . .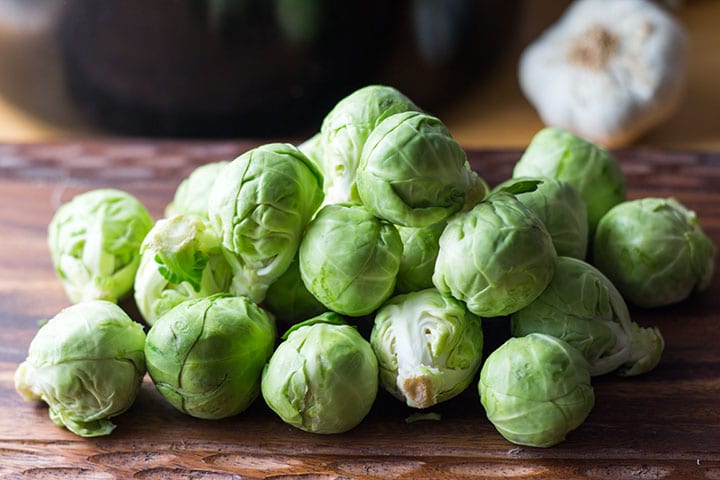 Buy 1 pound for 3 servings. Brussels sprouts should resemble firm miniature heads of cabbage. They should be compact and bright green in colour.
Remove any loose or discoloured leaves. Cut off a bit of the stem. Wash thoroughly in cold water.
Cook, covered in 1 inch of boiling salted water only until tender, about 8 to 1 minutes.
Serve at once seasoned with pepper and a generous amount of melted butter or margarine or serve with Hollandaise sauce . . . or . . .