Basic Tossed Greens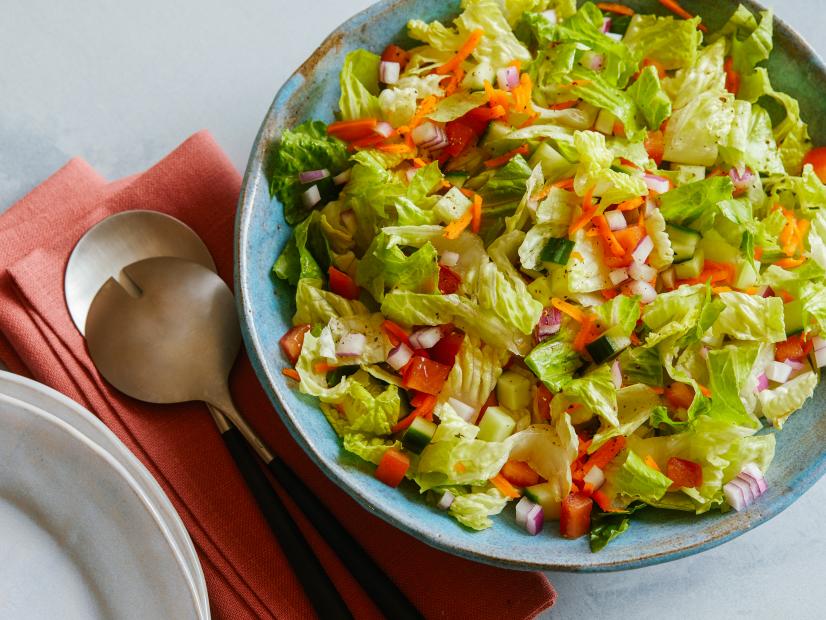 This is the simplest of all bowl salads. Any number of fresh or cooked vegetables may be used. Choose one or several kinds of the following greens: lettuce, chicory, romaine, endive, escarole, watercress, green dandelions, or spinach.
Add any of the following: sliced or chopped radishes, onions, celery, green pepper, cucumber, tomato, carrot, snap beans, beets, carrots, peas,cauliflower, etc.
Be sure greens are crisp, clean, and dry. Wash them thoroughly in cold water, then dry by shaking in a towel. No salad should ever by watery.
Break greens into desired size pieces. Add chopped or sliced vegetables. Mix in salad dressing using two forks or salad tongs. Be sure not to break the vegetables. Serve on lettuce leaves or in individual salad bowls.
For a suggestion of garlic or onion, rub bowl before adding ingredients with a freshly cut surface of either.