I have two favourite beet relish recipes. This is my second favourite . . . LOL. I hope I can find my first favourite to post soon. Perfect as a side especially with roast beef.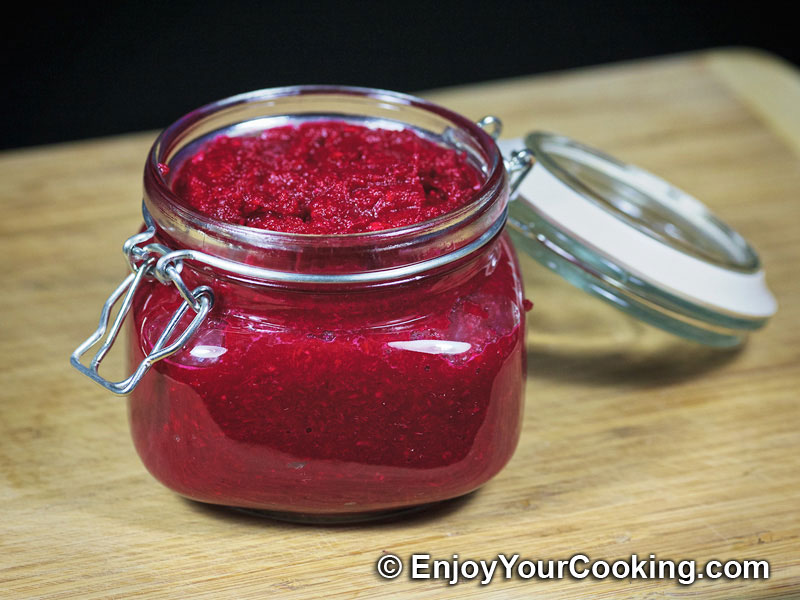 1 quart raw cabbage, finely chopped
1 quart finely chopped cooked beets
2 cups white sugar
1 tbsp salt
1 tsp pepper
1 cup grated horseradish
Mis all ingredients except vinegar. Cover with scalded vinegar. Pour into sterilized jars and seal.