Found and made this recipe for a pot luck on the weekend. It seemed to be a hit. I know I enjoyed it.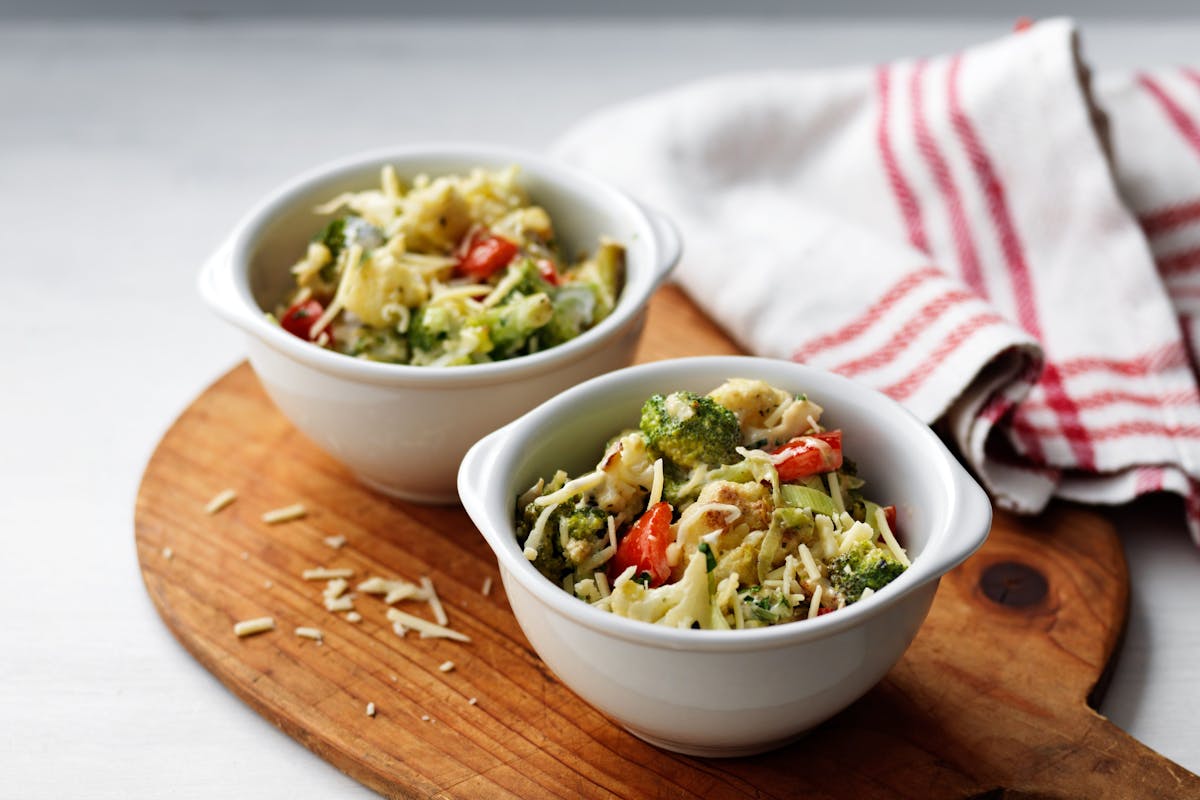 Ingredients

8 oz. cauliflower, chopped
15 oz. broccoli, chopped
3 oz. leeks
51⁄3 oz. shredded cheese
2 oz. butter
4 tbsp sour cream
½ cup fresh oregano or fresh thyme
salt and pepper

Instructions

Chop all vegetables into bite-sized pieces.
Place a large skillet over medium high heat and fry the vegetables in butter until golden brown.
Add remaining ingredients and stir until the cheese is melted. Season to taste.

Tip!

For freshness and flavor, choose cauliflower heads that are tightly closed and firm. Go ahead and swap in different colored cauliflower for variety... even lavender!
Note: Just for fun, I crushed a bag of pork rinds and sprinkled it over the finished dish and browned it in the oven.