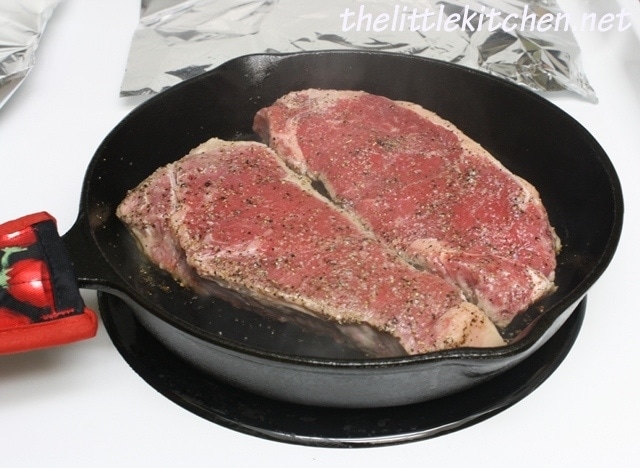 Use tender steak 3/4 to 1 inch thick. Trim off excess fat.
Heat heavy skillet moderately and grease very lightly. Place steak in pan. Brown quickly on both sides.
Reduce heat. Cook slowly until done, pouring off fat as it accumulates. To test for doneness, cut near bone. Season with salt and pepper and serve.