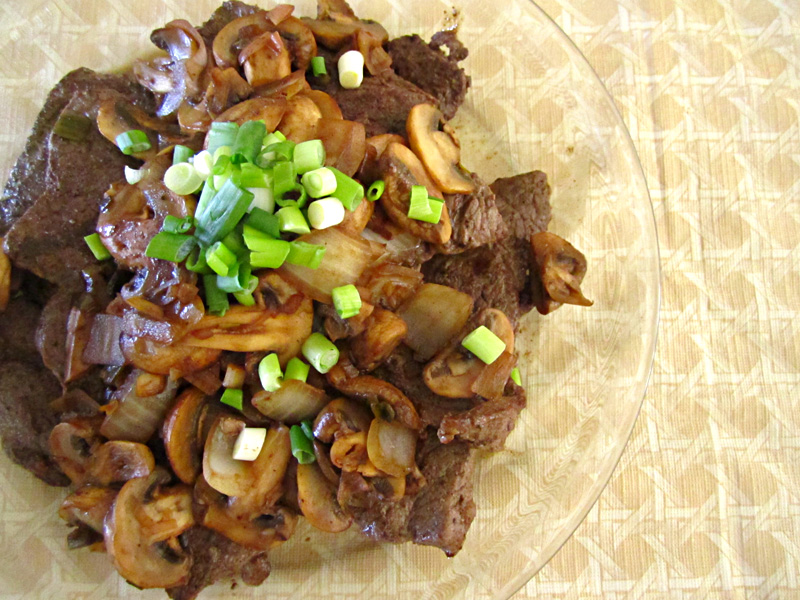 For 4 servings:
1-1/2 lbs stewing beef, cut into 2" pieces
2 tbsp olive oil
1 lb mushrooms, quartered
1/4 cup red wine
1-1/2 cups beef broth or water
1 cup sliced green onions
1 tbsp minced garlic
2 tbsp tomato paste
1/2 tsp dried thyme leaves
1 cup tomato puree
salt and pepper to taste
Heat the oil in a large saucepan. Add the beef. Brown well on all sides. Remove from the pan and set aside.
Saute the mushrooms for a few minutes. Remove from pan and set aside.
Add the red wine to the hot pan. Scrape up all the little bits stuck to the bottom of the pan with a wooden spoon.
Add the beef broth, the mushrooms and all the rest of the ingredients (except the beef). Stir well.
Bring to a boil. Add the beef. Reduce the heat to a simmer. Cook for 40 minutes or until the beef is tender.
Good served over buttered noodles with a garden salad and fresh bread.