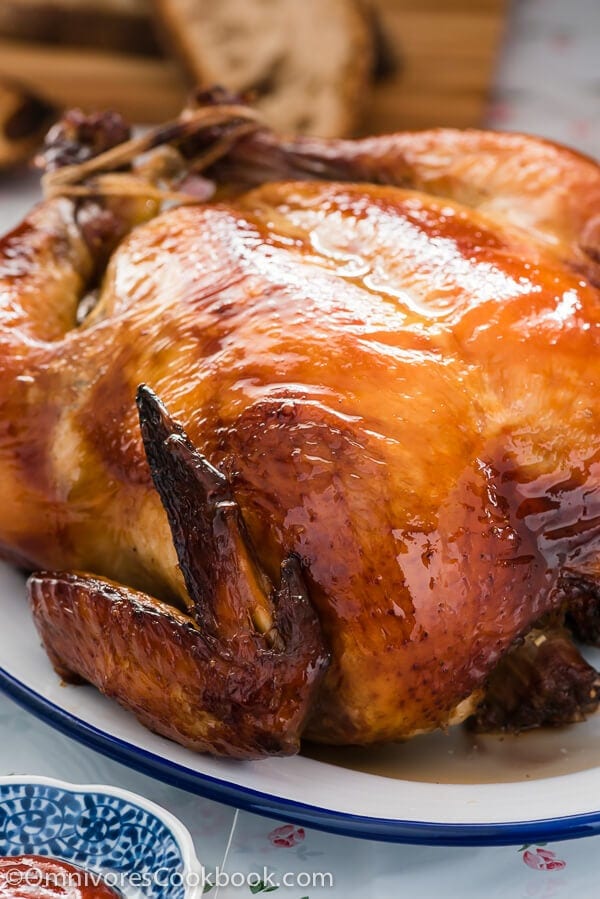 1 whole broiler-fryer chicken, about 3 lbs
1/3 cup soy sauce
2 tbsp granulated sugar
1 clove garlic, minced or pressed
1/2 tsp freshly grated ginger
2 tbsp sesame seeds
Rise chicken. Pat dry. Tie legs together. Place on rack in roasting pan.
Combine soy sauce, sugar, garlic, ginger and sesame seeds in a saucepan. Bring to a boil. Stir until sugar dissolves. Brush chicken all over with the soy miture.
Roast for 1 hour at 350F, brushing at least once with the soy sauce mixture. Cook until the leg of the chicken moves easily and liquids run clear. Remove from oven.
Serve hot or at room temperature.