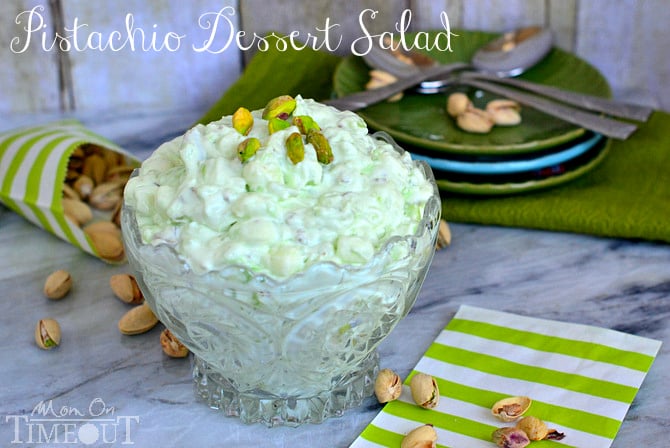 I'm sure this dish has a more sophisticated name, but in our family it is referred to as "Green Glop" or "Body Filler". Despite the silly names we've given it, this salad/dessert/whatever is delicious and a Must Have at family gatherings.
1 large Cool Whip
1 instant pistachio pudding mix
1 19 oz. crushed pineapple
2 cups mini marshmallows
Mix together and chill before servin
g.