#4 A Season in the Life of Emmanuel by Marie-Claire Blais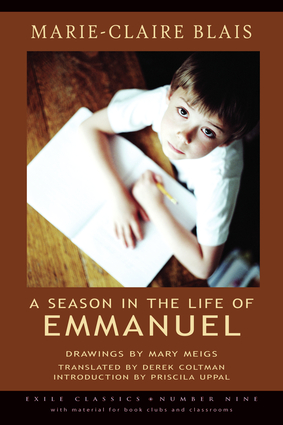 I am still searching for a copy of this book. Any ideas?
#5 A Sunday at the Pool in Kigali by Gil Courtemanche
This novel centres around Bernard Valcourt, a Canadian journalist who came to Rwanda to establish a television network for education purposes. While he waits for all the red tape to clear, he spends much of his time sitting at the pool at the Mille-Collines hotel. The context of this love story (for that is how I see it) is during the Rwanda genocide and AIDS crisis. The story is brutal and often difficult to read. But we never lose hope that his love for Gentille will overcome the evil and ugliness around them. I'm not going to tell you how it ends. Read the book.