I began scrapbooking soon after the birth of my first grandson 22 years ago. I've been teaching scrapbooking for 15 years. And for the past 10 years I have been designing sketches . . .

. . . and my newest sketch book is ready to purchase.
I'm particularly pleased with this sketchbook because I've left room on each sketch for notes and measurements AND I've even left some room for your own favourite sketches to be drawn out.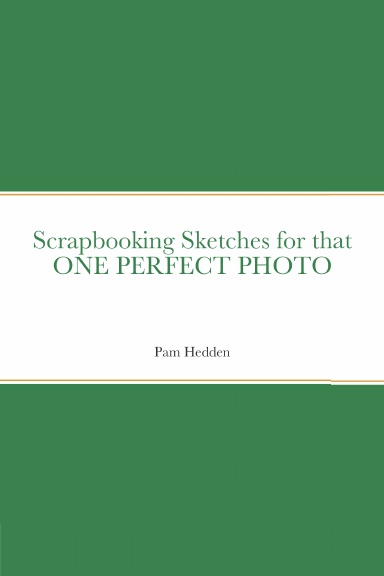 Every once in a while you take that perfect photo. The lighting is perfect. The subject is perfect. It tells the whole wonderful story you were trying to capture. This special photo needs to be scrapbooked with special care. It deserves a thoughtful and appropriate frame and embellishment. This workbook is filled with single photo layouts you can use them for inspiration. If you like the entire layout idea than copy it. But perhaps just one or two things about a layout inspire you. Use those ideas to showcase your special photo. I'm leaving you lots of room to scribble notes and measurements and ideas all over these pages. Enjoy!
https://www.lulu.com/en/us/shop/pam-hedden/scrapbooking-sketches-for-that-one-perfect-photo/paperback/product-g9jw8k.html