Maple Bacon and Perogies
I can't find anything online about Maple Bacon and Perogies. I've never heard of them before as a duet. Amazingly there were many links to bacon perogies, maple syrup on perogies, and many other "interesting" variations. I think I will remain in the dark about this particular Canadian taste sensation.
Maple Bacon or Sausage
Yes it is a real thing. My grandkids just pour maple syrup on regular bacon or sausage.
Maple butter, also known as maple cream or maple spread, is a confection made from maple syrup, by heating the syrup to approximately 112 °C, cooling it to around 52 °C, and beating it until it reaches a smooth consistency. It is usually made from Grade A Light Amber syrup, and is a light tan color.
Not on our A Taste of Canada List but discovered during my online search for all things maple, let me introduce the maple bacon donut. Seriously, I would love this.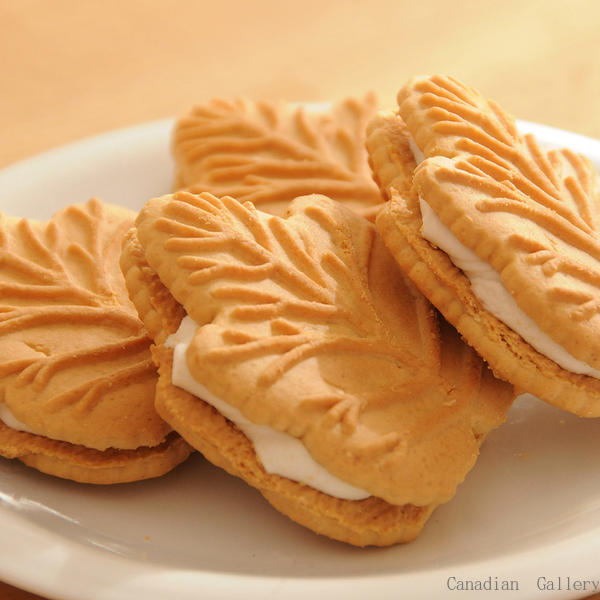 Who doesn't love maple leaf creme cookies?
Have you ever noticed that maple fudge is in every tourist attraction in Canada? Probably because it is just so delicious.
What more can I say? It is the base from which all these other wonders are created.
I think I would like this . . . a lot!
Maple taffy is a sugar candy made by boiling maple sap past the point where it would form maple syrup, but not so long that it becomes maple butter or maple sugar. I blogged about our adventures with Maple Taffy or Maple Candy at https://inmyworld-pam.blogspot.com/2016/09/snow-candy.html
One of my three personal favourite ice creams . . . the other two are butter pecan and licorice.
Another product I have never heard of before today's educational search.
Maple Bacon Ice Cream Sundae
While I am not a huge fan of this particular restaurant, this sundae is AMAZING!
What maple products could I possibly forgotten?
maple liquor


maple beer


maple barbecue sauce


maple log


I am sure this is just the tip of the maple tree . . .