Today's Writing Prompt: Siblings
If you could choose, would you rather have been born an only child or born the middle child in a very large family?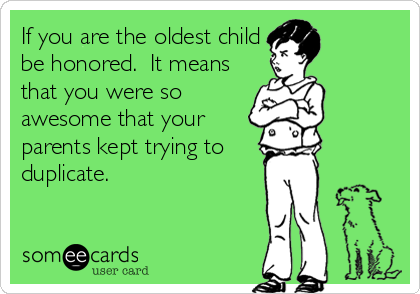 I've never really thought about being an only child. I'm not even sure what that would be like. I am the first born child and I like it, especially now when my siblings are starting to look as old as or older than me . . . LOL.