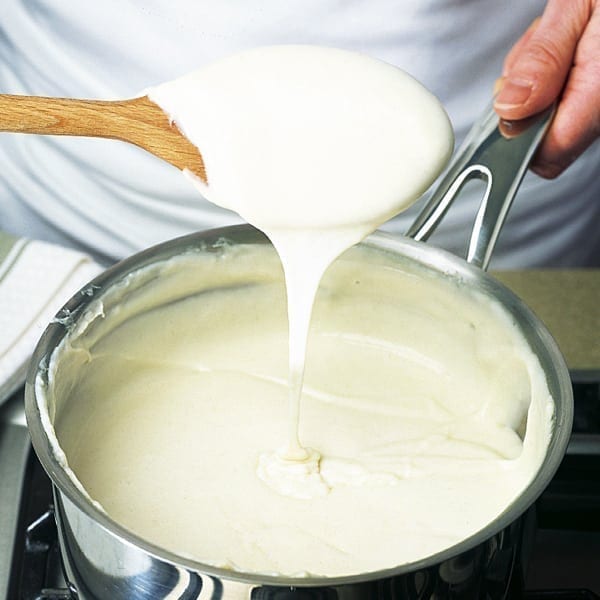 1 cup milk, cream, or stock
1 cup milk, cream, or stock
1 cup milk, cream, or stock
Melt fat, stir in flour and salt. Cook until mixture bubbles. Remove from heat; add liquid, and stir until smooth. Cook in double boiler or over low heat until mixture thickens, stirring constantly or not at all.
Melt fat and remove from heat. Add flour and salt. Stir until smooth. Add liquid gradually, stirring constantly over low heat until mixture thickens.
Stir enough liquid into flour and salt to form a thin smooth paste. Scald remainder of liquid in double boiler. Add flour paste to hot liquid, stirring constantly until mixture thickens. Cover and cook 20 minutes or longer. Stir in fat just before serving. To keep hot and prevent crust from forming over sauce, place over hot water and cover tightly.