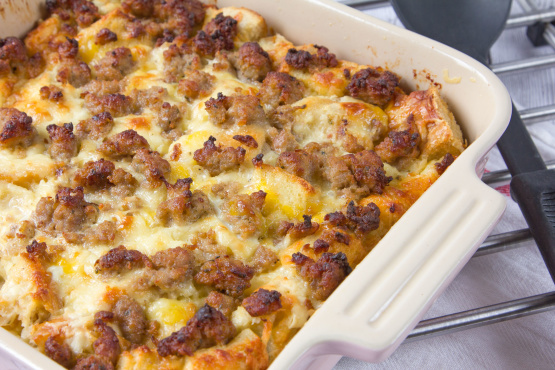 12 slices bread (cubed, no crust)
1-1/2 cups sharp cheese (grated)
1/2 lb. fried sausage or bacon (crumbled)
10 eggs
2-1/2 cups milk
3/4 tbsp mustard
salt to taste
Put bread, cheese and sausage in bottom of a greased 9 x 13" pan.
Mix eggs, milk and mustard. Salt to taste. Pour over the other ingredients in pan and refrigerate overnight.
In the morning, combine 1 can mushroom soup and 1/4 can of milk and pour over casserole.
Bake at 300F for 1-1/2 hours.